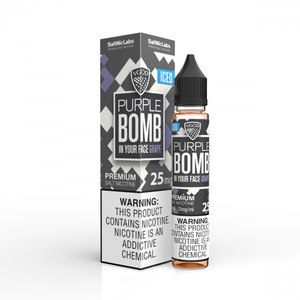 VGOD ICED PURPLE BOMB - SALT NIC
VGOD Iced Purple Bomb Salt Nic is overflowing with freshly pressed Concord grape juice mixed with a candy coated grape candy for extra sweetness. This all day grape delight culminates with a refreshingly smooth icy exhale for all day satisfaction.
Features:
Please Note: This product is not intended for use in sub-ohm devices.