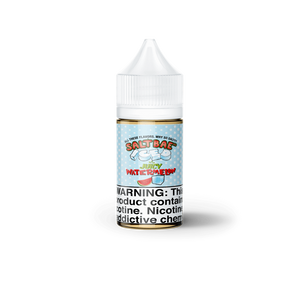 Juicy Watermelon Ice Salt Nic
What's better on a hot summer afternoon than biting into a big wedge of sweet, juicy watermelon on the inhale with a cool soothing menthol on the exhale. SaltBae50 Juicy Watermelon lives up to its name with its natural, realistic watermelon flavor that will knock your socks off.
Device Compatibility/Recommend:  Portable Devices
Ratio: 50VG/50PG
Flavor profile: Fruit | Watermelon I Menthol
Brand: Salt Bae
Package Includes:
This product is specifically designed for use in pod-based devices and other low output atomizers.