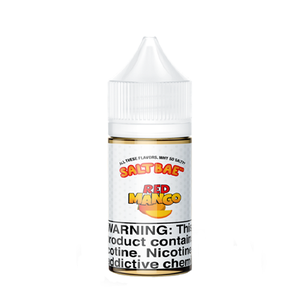 Red Mango SaltBae50 30ml
You've probably heard about this Mango flavor. Well it's here now. Best Mango on the market. Hands down. Point Blank. That's the bottom line. Period. That's all folks. Game Over. 
Device Compatibility/Recommend:  Portable Devices
Ratio: 50VG/50PG
Flavor profile: Mango 
Brand: Salt Bae
Package Includes:
This product is specifically designed for use in pod-based devices and other low output atomizers.